One thing up front: Respirec is just as easy to use as a classic board for monitoring respiratory protection squads, but it can do much more. Squads are created in no time and people are automatically recorded. To do this, all members of the fire department are imported into Azurito Cockpit once beforehand. In the field, all that is then required is a simple login or PIN entry for squad registration on the tablet.
The print registration is also automated. Warning colors and acoustic signals support the squad supervisor. With a click, the supervisor can see not only his own squad, but also other squads, and can seamlessly take over another squad. Should a tablet exceptionally fail in the field, all data is stored in the cloud and can be viewed on other devices. Rugged tablets such as Panasonic's Toughpads can provide additional security in inhospitable conditions.
"We are thrilled with Respirec. The app offers exactly what we were looking for in respiratory monitoring. It's self-explanatory, speeds up the process, and lets us share information in real time as well as process it efficiently."
Thomas Bertsch, President Fire Brigade Association Sarganserland / Commander Fire Brigade Pizol
The incident commander also sees all essential information in real time - no matter where he is. All data is automatically written to the operations journal. With the connection to Firetab Operations and Firetab Journal, we are once again living up to our claim of offering a "digital ecosystem for public safety" rather than isolated solutions. Nevertheless, Respirec can also be used as a stand-alone solution, even independently of the alerting system.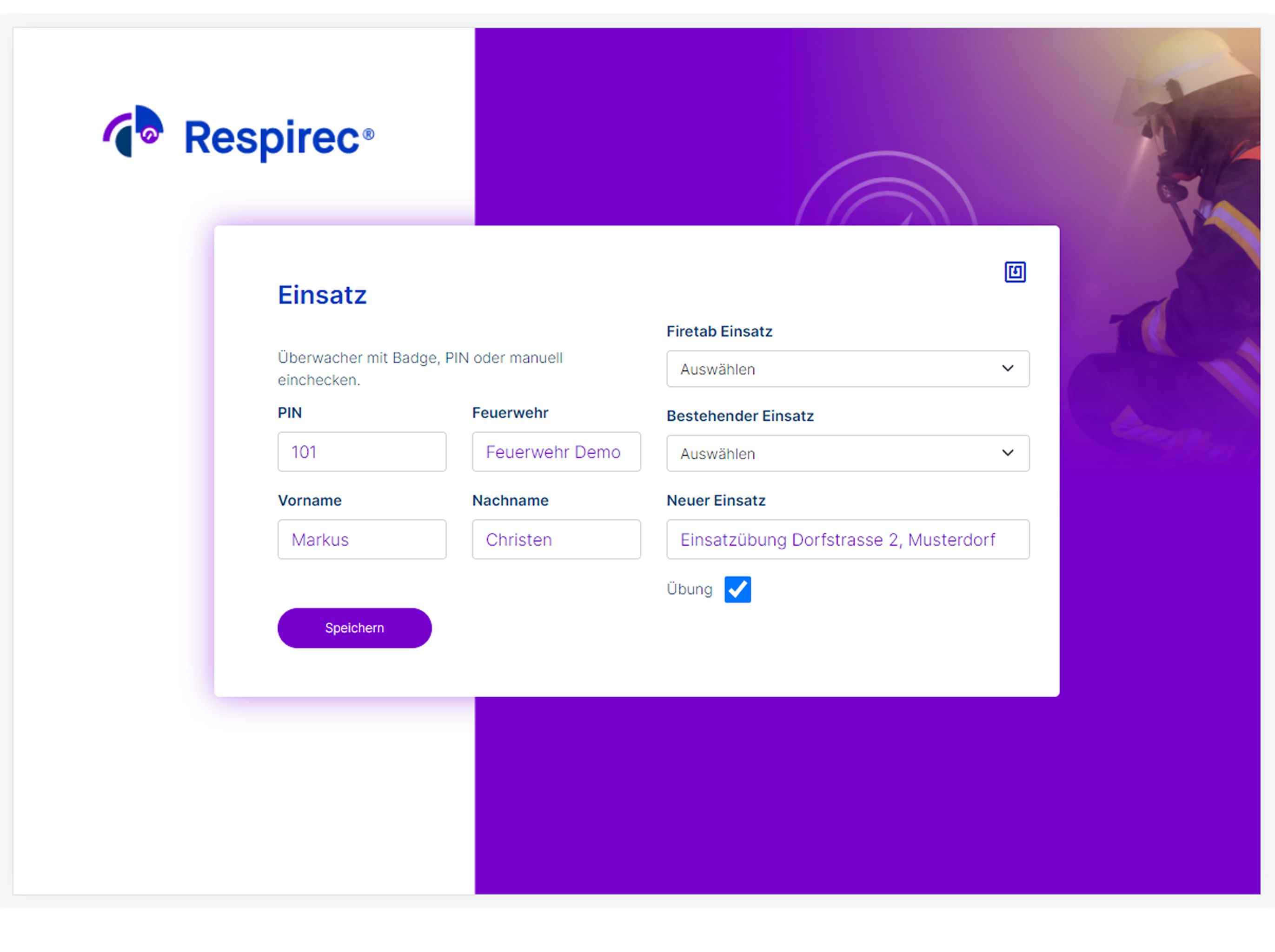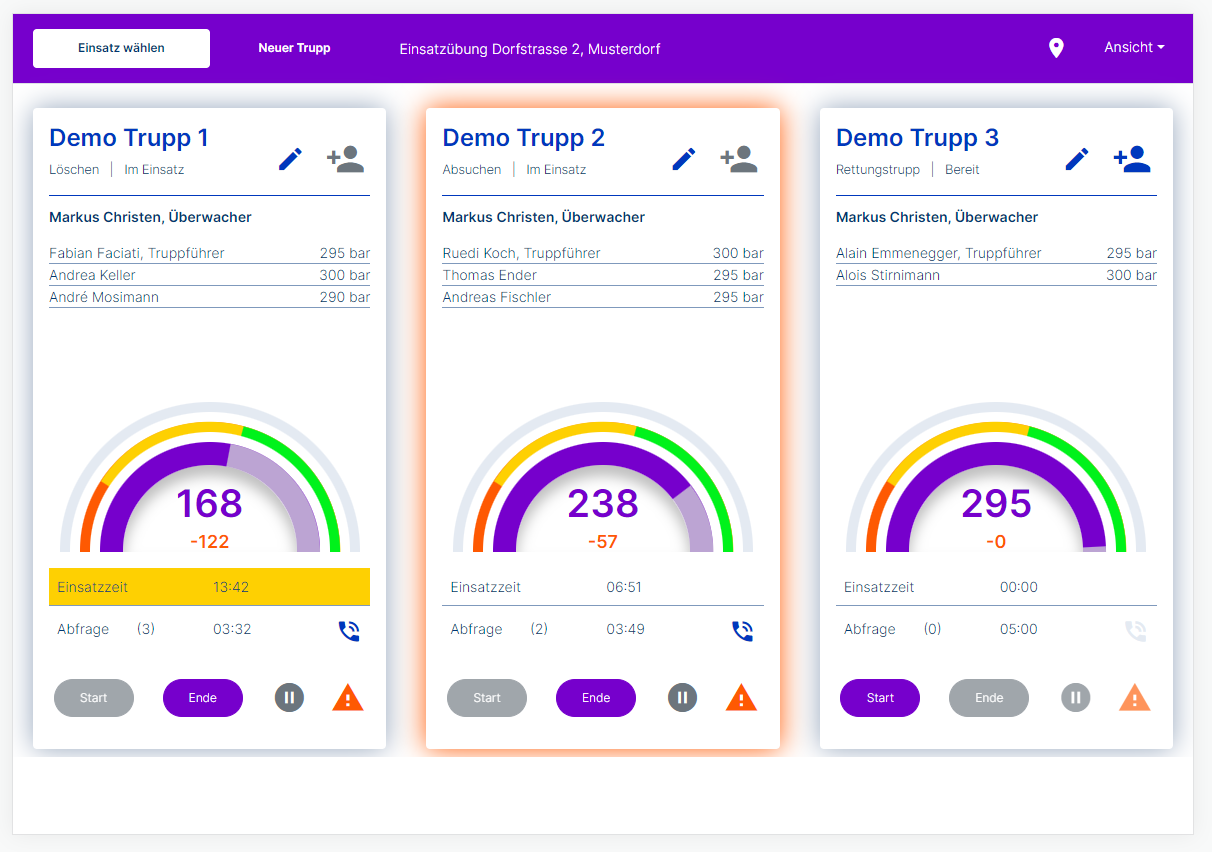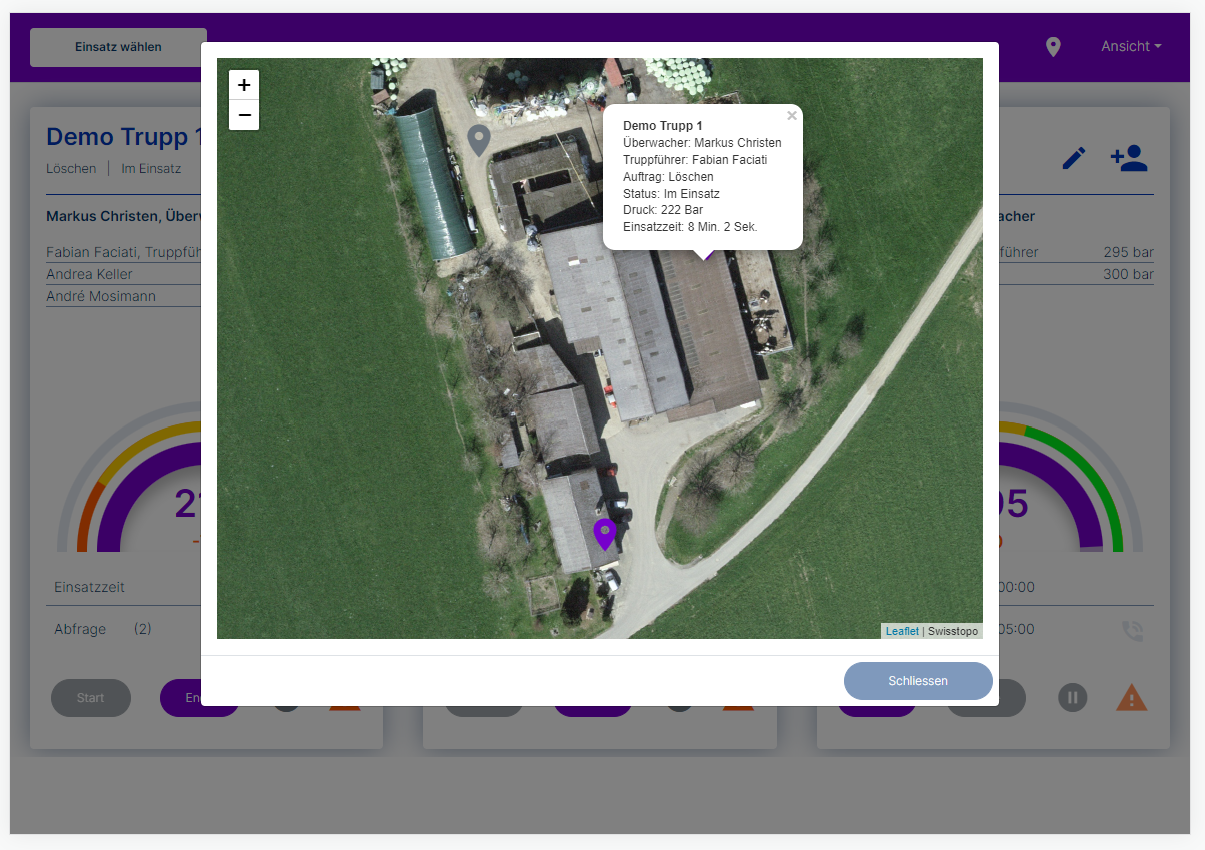 After the mission, the mission documentation is ready at the push of a button. In addition, the data can be evaluated according to any time periods, persons and operations. It is also possible to distinguish between operations and exercises.
Conclusion: Respirec is an on- and offline available tablet app for modern respiratory protection monitoring. It improves the sharing and processing of deployment information and saves time. And as the saying goes. Time is money!
More about Respirec for digital respiratory protection monitoring