Firetab: an easy decision
The Lonza plant fire department tested the Firetab demo version before purchasing it. After only a short time, many advantages became apparent. Diego Zeiter explains: "Firetab is the only solution that works without problems on the iPad - a big plus". This is because the Lonza Visp Fire Department has worked with Apple devices before and wanted to continue with them. The second big advantage is the constant availability of information in Firetab. If there are disruptions in the plant network due to server problems, the data can still be accessed, explains Diego Zeiter. In addition, the combination of Firetab Deployment and Firetab Screen is appreciated. In the event of an alarm, Firetab Screen provides an additional, large-scale instant view and generally improves internal communication.
Ensuring information flows with Firetab
The Lonza Visp plant fire department uses Firetab as its information system. The software becomes a generally accessible platform where plans such as plant plans, cadastral plans, pipeline plans or hydrant plans can be easily integrated and viewed. Especially for a plant fire department like Lonza Visp, which has to find its way around a special site, Firetab is the ideal solution, emphasizes Diego Zeiter.
As an interface between incident command (the plant's command staff) and incident command, Firetab simplifies daily work. "In the past, we collected all the information on paper and, in a second step, notified the incident staff by phone. With Azurito's software, the incident staff is informed simultaneously. The flow of information can thus be significantly improved," says Diego Zeiter.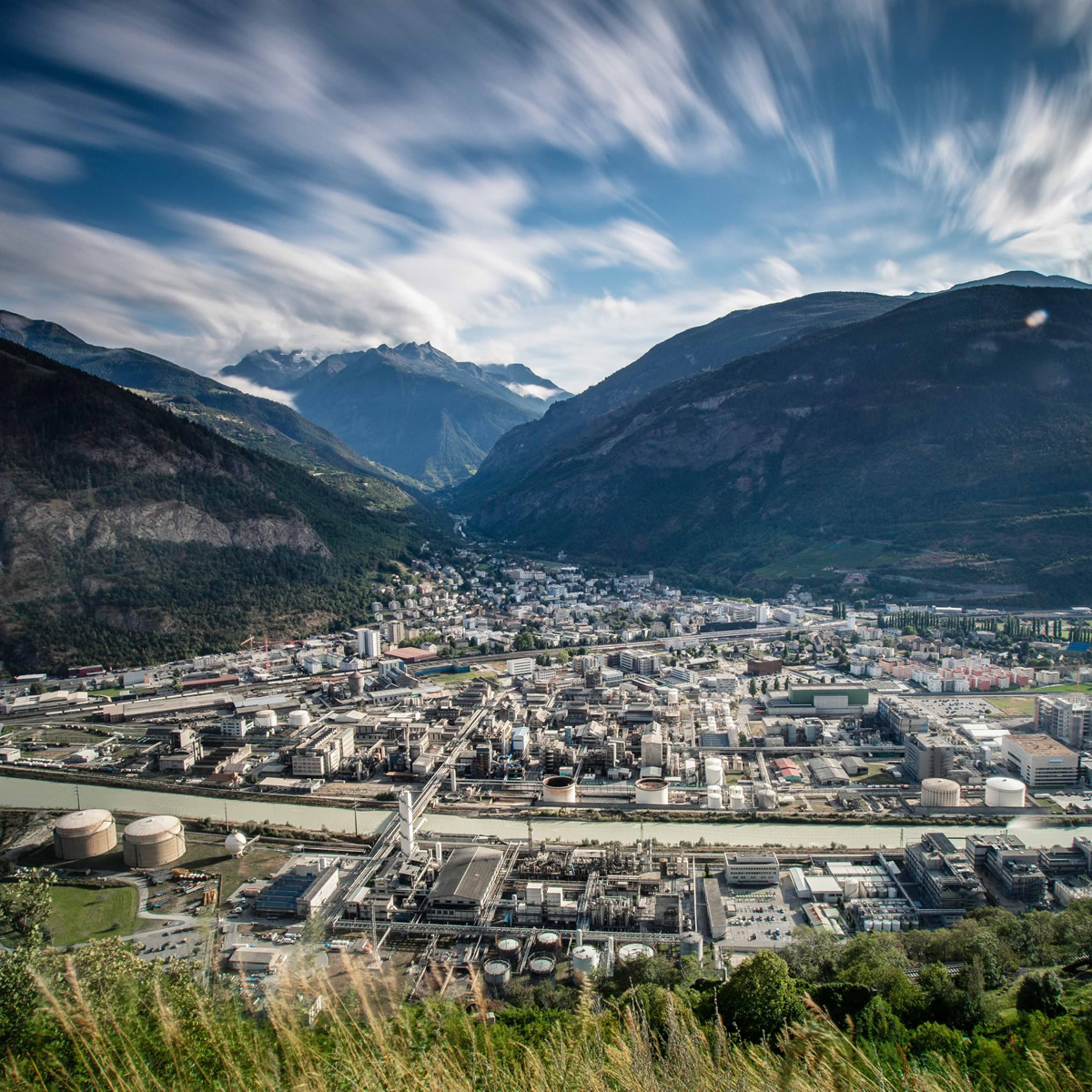 The Lonza Visp plant fire department consists of 85 men and women. Six people work full-time for the plant fire department. The remaining members are Lonza employees who are committed to the fire department on a militia basis. The Lonza company provides products for the pharmaceutical, healthcare and life sciences industries. The firefighters are therefore specially trained to work with chemical and biological materials. The main task of the Lonza Visp plant fire department is to protect the plant. In addition, as a chemical fire brigade base, it assumes responsibility for the entire Upper Valais region.
Pictures: copyright: Lonza Ltd.