Respirec
Digital respiratory protection monitoring
Is the mobile software solution for efficient monitoring of a respiratory protection operation. Works on- and offline on iOS and Android. Registers all essential mission data for later evaluation.
Respirec
Process-oriented.
Simple.
Mobile.
Respirec is the modern device-independent software for digital respiratory protection monitoring. It efficiently supports all processes from command to the evaluation of the respiratory protection troops' deployment. It enables the location-independent exchange of information between respiratory protection supervisors and mission control.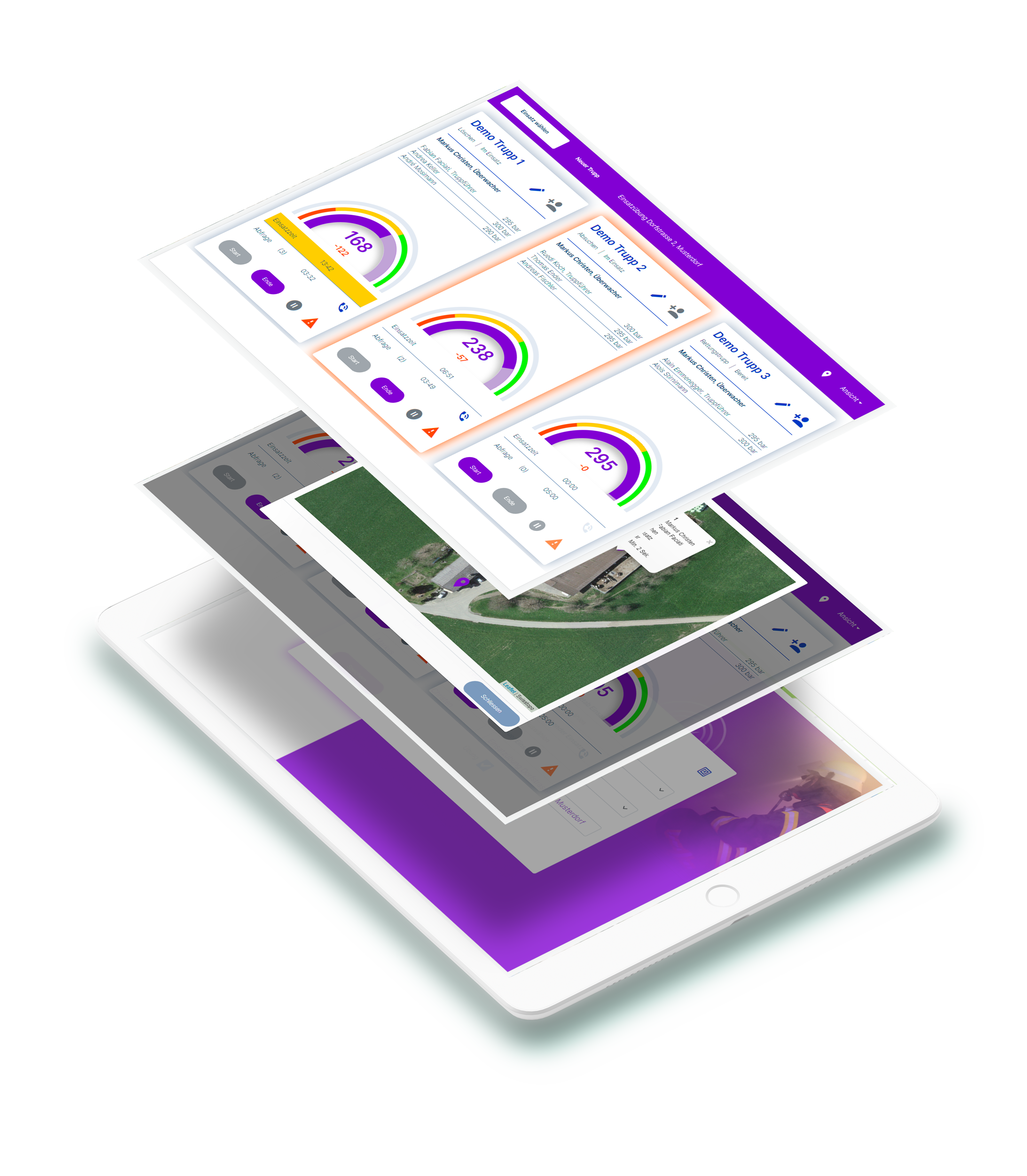 Software features
This is what Respirec respiratory protection monitoring offers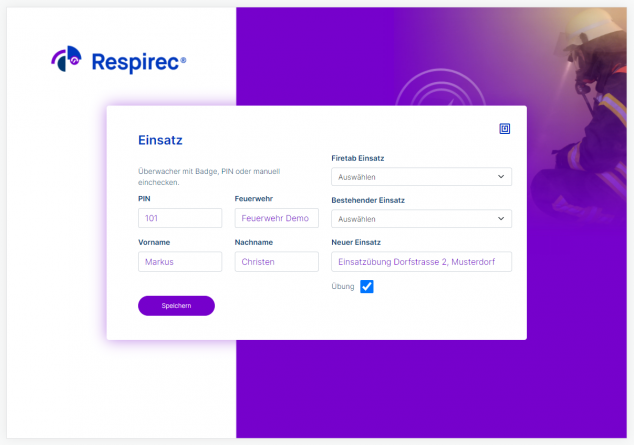 Respiratory protection troops immediately ready for action
Efficient registration of the equipment carriers with badge or PIN
Rapid registration of respiratory protection teams with order
User-friendly registration of the initial pressure
Also works offline
Link with Firetab Operation and Firetab Journal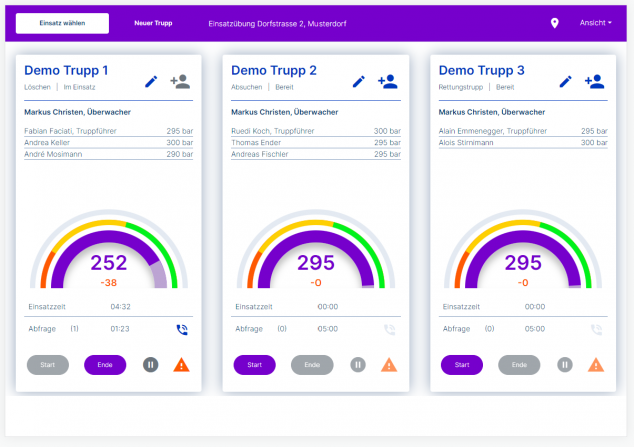 Efficient monitoring of the squads
1- Monitor 6 respiratory protection squads on one tablet
See and take over the squads of the other respiratory protection supervisors at the push of a button

Start, pause and end of deployment time at the click of a button

Clear display of elapsed deployment time

Automatic, but overridable reduction of the cylinder pressure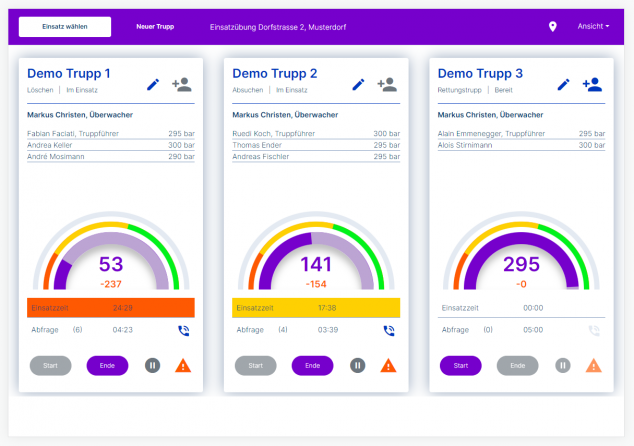 Process support signals
Automatic and regular reminder signal for radio interrogation

Time control of radio interrogation configurable in Azurito Cockpit

Automatic warning signal in case of critical cylinder pressure

Acoustic alarm and red signal when cylinder pressure is too low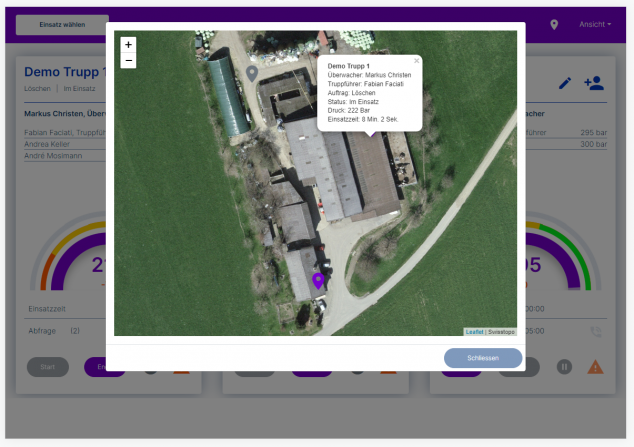 Exchange of information in the field
Simultaneous overview on map for squad supervisor and operations manager
Squad name
Name and location of squad supervisor
Name squad leader
Mission and status
Bottle pressure and deployment time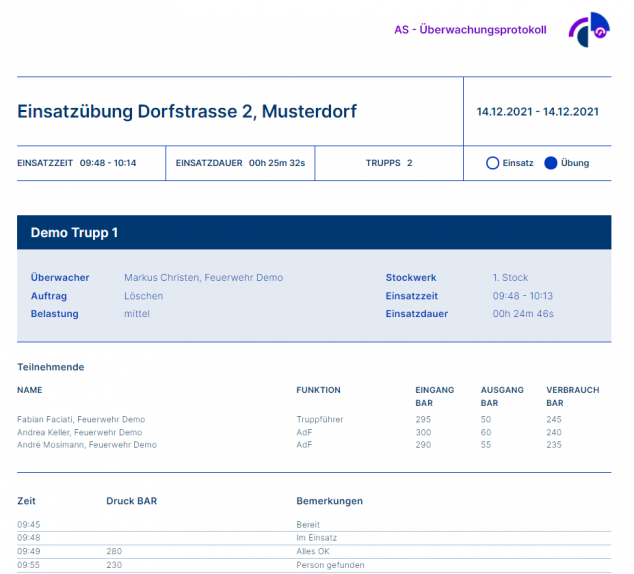 Respiratory protection protocols and statistics
Clear reports on respiratory protection operations and exercises as well as on the individual equipment operators and respiratory protection supervisors can be easily called up in the Azurito Cockpit. So you know dIn this way, the chief of respiratory protection and the command can be informed at any time who has completed how many hours of respiratory protection in which role during operations or training.
Automatically generated mission log
Automatically generated log for each respiratory protection officer
Time period selectable
Export function
The Azurito Cockpit
Edit all apps independently and centrally
A digital ecosystem needs to be cleverly controlled. That's why there's the Azurito Cockpit, where you're the boss of your apps.
Simply individualize solutions
Many of our modules and features are individually configurable. Design your own solution - clear and simple.
Add more modules and apps at any time
Build your digital system independently. Extensions are possible at any time. A step-by-step approach is usually the best way to digitize.
Make uncomplicated changes to the users
Manage users, roles and subscriptions independently. No team remains the same over time. You make adjustments mobile, fast and independently.
Use central knowledge database
New users will find valuable information in the integrated Know-how Center. There are answers, guides, and videos on how to use the apps.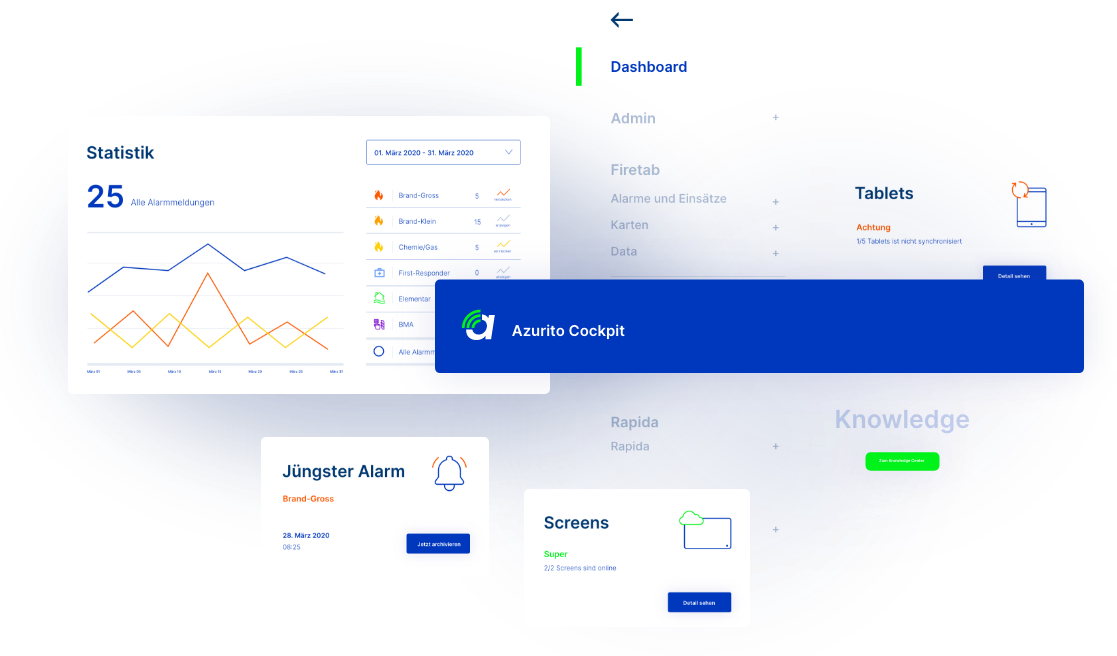 Pricing
In a flexible subscription system.
Something for everyone.
Transparent.
The software licenses are paid quarterly, half-yearly or annually. Against invoice or with credit card. Subscription changes are possible at any time. Start now with Respirec!
With Respirec
Are you more efficient in respiratory monitoring
You want a free one-hour product presentation and choose the day and time?