Planbutler
Digital deployment planning
Planbutler is our application for creating and managing operational plans, building plans, area plans and maps. Planbutler is specialized in visualizing spatial data and object information. Create documents quickly, edit them at any time and access them on the go - that's what it's all about.
Planbutler
Self-explanatory.
Professional.
Inexpensive.
Planbutler is a professional software for deployment planning as well as for GIS systems that anyone can use.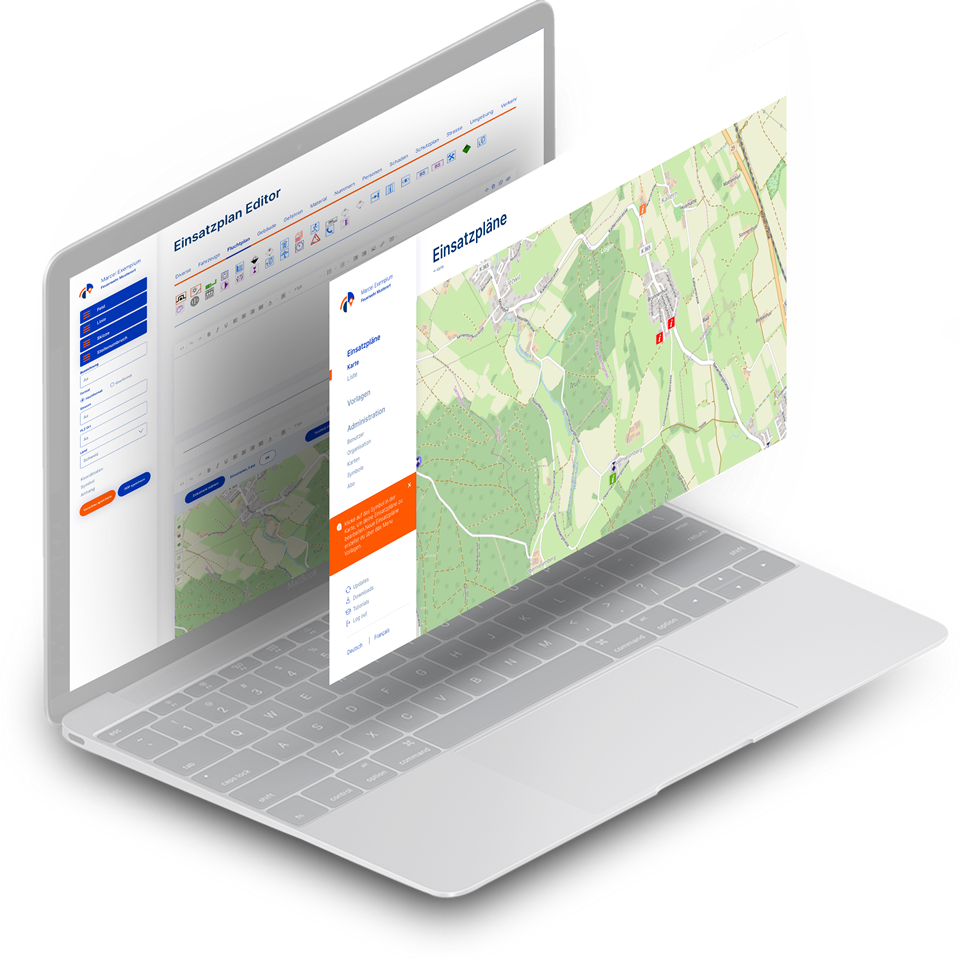 Planbutler advantages
High standard with many upload options
Symbol pools in the standard
Fire department
Create and retrieve deployment plans easily and quickly
PlanButler is the smart software for volunteer fire departments, local fire departments, base fire departments and company fire departments for deployment planning.
Civil Defense
Civil defense organizations use Planbutler for their documents
Special elements for civil defense are integrated in Planbutler: for creating plans and exercises. The symbol databases of the Civil Defense are also included. The app digitizes civil defense.
Major event
Use Planbutler for security at major events
Planbutler are ideal for organizing emergency forces at major events. Especially when different organizations work together and volunteers are also involved.
Company
Companies, with infrastructure benefit from own GIS system
Organizations and companies that manage plans for their infrastructure will find the ideal application in Planbutler. Edit plans, save plans and info georeferenced and work mobile: everything is possible.
Satisfied customers
From fire chiefs to safety chiefs
"Planbutler convinced me very much and I am happy to recommend the app for use at large events."
Andreas Müller, Head of Rescue Service Canton Zug / Head of Operations ESAF 2019
"Especially during the Corona crisis, when we couldn't hold fire drills, we made good use of time from home to use Planbutler to create deployment plans for the Firetab. We would never have been able to work that efficiently before we got the apps."
Claudio Forster, Commander Horn Fire Department
"With Planbutler, we were able to close a gap in the area of creating deployment plans. The ability to transfer schedules directly from Planbutler to Firetab simplifies the process a lot and saves us time in Firetab administration."
Fernando Volken, Chief of the Oftringen Fire Department
"Planbutler has impressed us. The app is simple, practical, and time-saving when there are a lot of support staff on the job!"
Daniel Jauch, Commander FFZ, Head of Operations ESAF 2019
Planbutler functions
Helpful tools for digital documents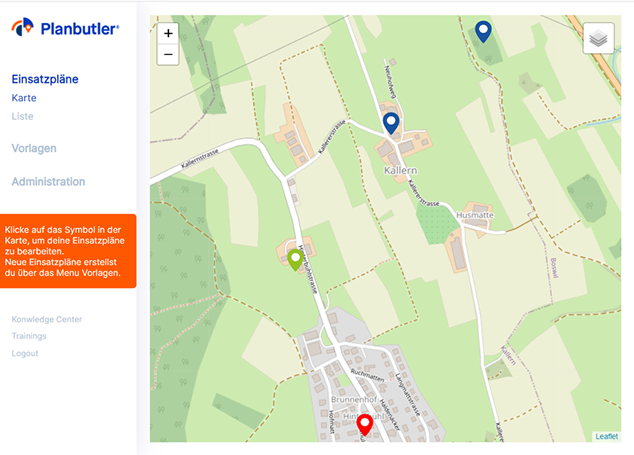 Operational plans
Georeferenced view of all plans
Insertion of own images and PDFs
PDF export of all application documents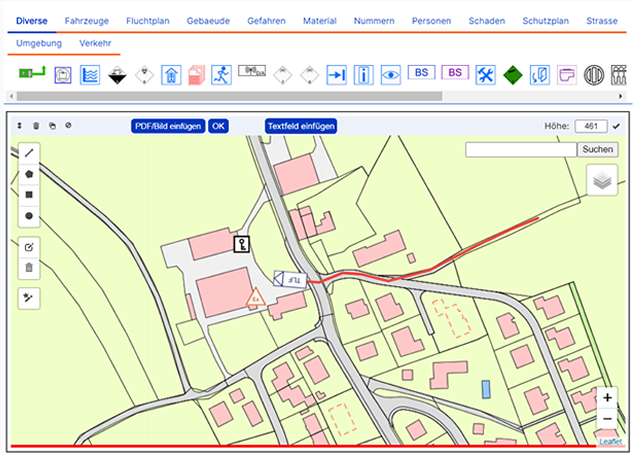 Operational documents
Drawing sketches directly on any WMS map
Text fields with many formatting options
List view of documents with filter function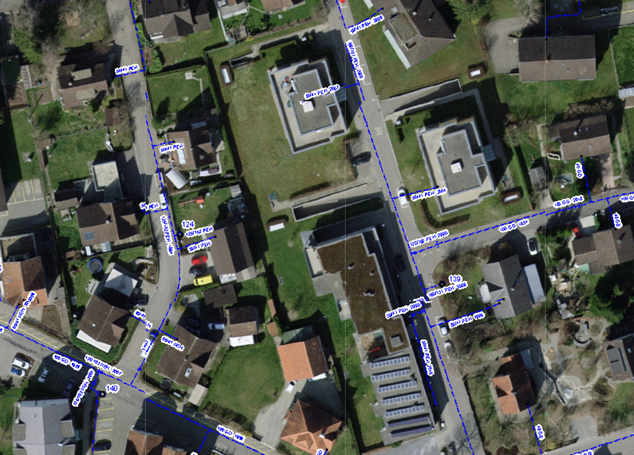 Cards
Working with different system maps
Inserting your own GIS maps via WMS interface.
For example: Hydrant, gas, electrical, cadastral map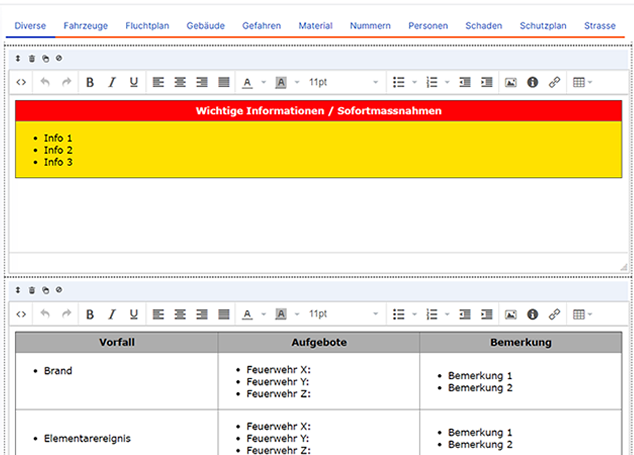 Templates for fire departments
Predefined templates for CH, DE, AT
Create your own templates
Template editor with extensive functions
Symbol library for CH, DE, AT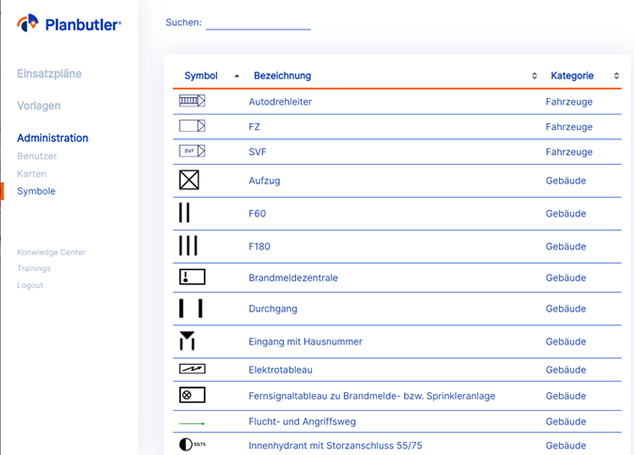 Administration
Simple user management
3 user rights: administrator, worker, viewer
Select symbol set
Manage subscription
Transparent cost overview
The Azurito Cockpit
Edit all apps independently and centrally
A digital ecosystem needs to be cleverly controlled. That's why there's the Azurito Cockpit, where you're the boss of your apps.
Simply individualize solutions
Many of our modules and features are individually configurable. Design your own solution - clear and simple.
Add more modules and apps at any time
Build your digital system independently. Extensions are possible at any time. A step-by-step approach is usually the best way to digitize.
Make uncomplicated changes to the users
Manage users, roles and subscriptions independently. No team remains the same over time. You make adjustments mobile, fast and independently.
Use central knowledge database
New users will find valuable information in the integrated Know-how Center. There are answers, guides, and videos on how to use the apps.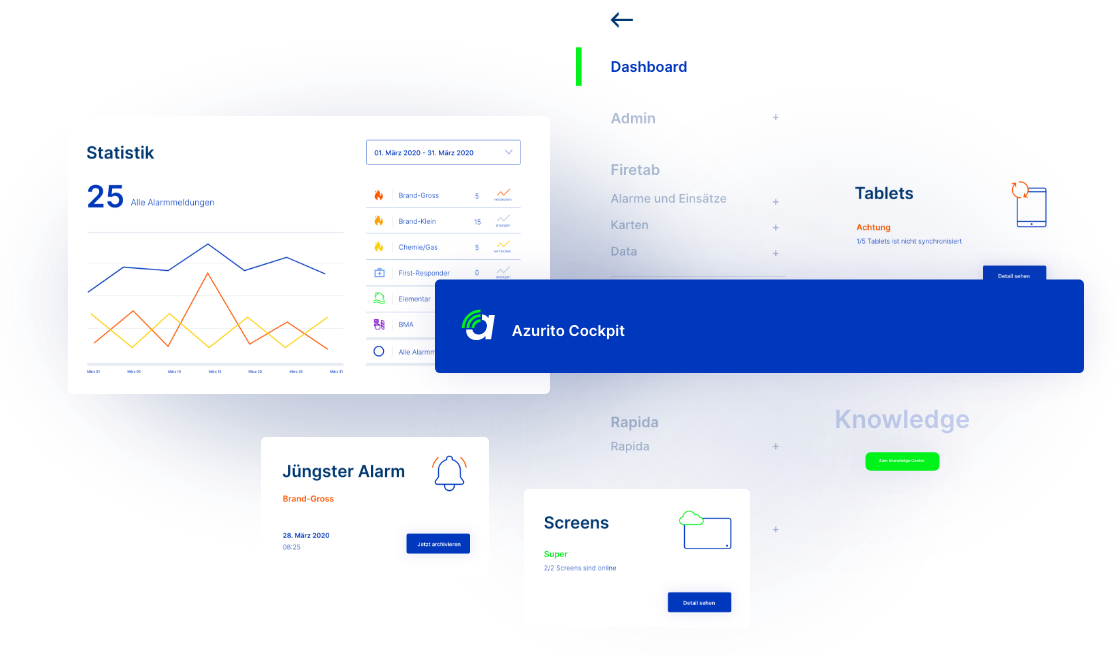 Planbutler
Work on your plans wherever you are.
Thanks to cloud solution, you can access and edit your documents from anywhere.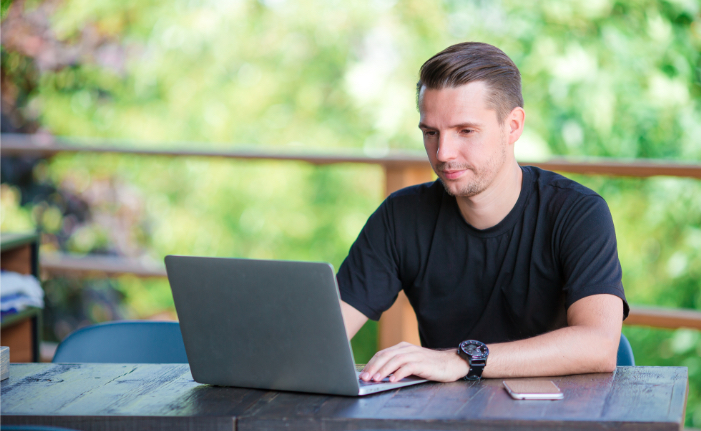 Work in a team with clear roles.
There are 3 different roles that you can assign to your team members.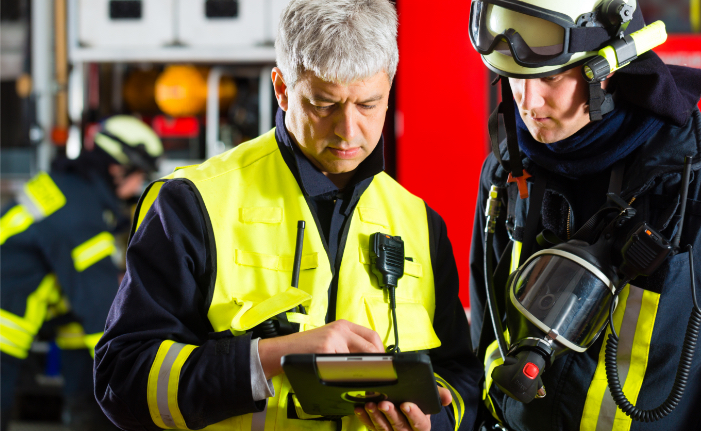 Have your plans handy in any situation.
On your smartphone you always have your documents with you.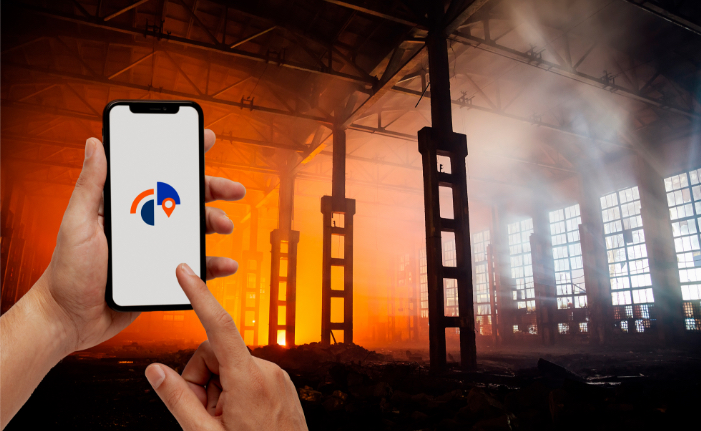 Pricing
In a flexible subscription system.
Something for everyone.
Transparent.
The software licenses are paid quarterly, half-yearly or annually. Against invoice or with credit card. Changes are possible at any time.
Our mission
Your area and objects with your info
Every person, fire department or company creates its own geographic information system (GIS) in a few steps. Likewise operational plans, disaster plans, object plans and situation sketches.