Firetab Screen
Digital information display and alarm monitor
Firetab Screen is the software for large screens in the fire station or emergency command vehicle. The view automatically switches between info and alarm screen. Supports the deployment of vehicles in alarm mode. Provides general information for firefighters and guests.
Firetab Screen
Attractive.
Informative.
Entertaining.

Firetab Screen is a modern solution for emergency organizations that want to quickly capture the most important information on a large screen. In addition, the tool improves communication within the team. News, dates and impressions of the last exercise are attractively displayed.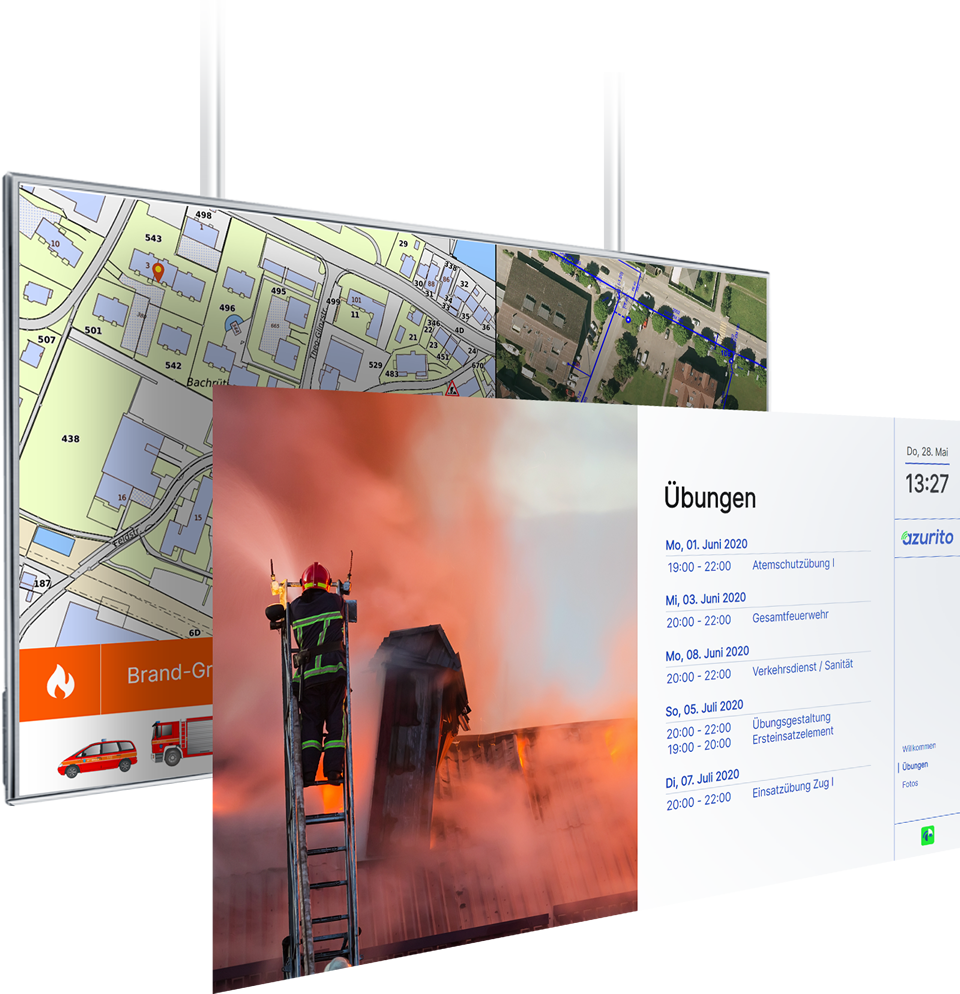 Software features
This is what the screen application offers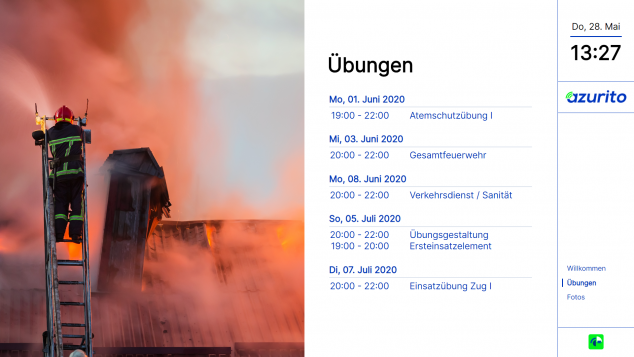 Info screen
Photo and video gallery, easy upload in Azurito Cockpit
Next events, automated integration from calendar
Template for general messages and news
Integration of an external website or news ticker
Time controlled black screen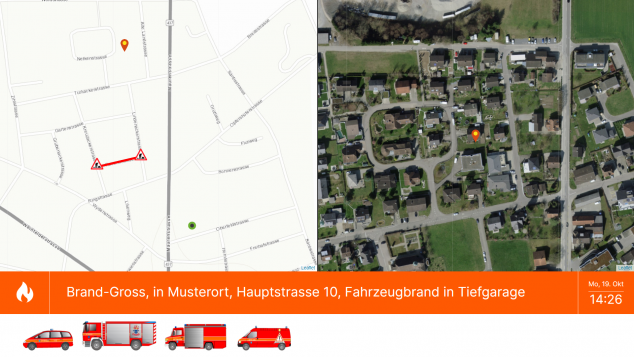 Alarm screen
Automatic display of the alarm message
Detection of the event location at a distance from the magazine
2 map views with different zoom
Exit order of the vehicles
Automatic printout on standard printer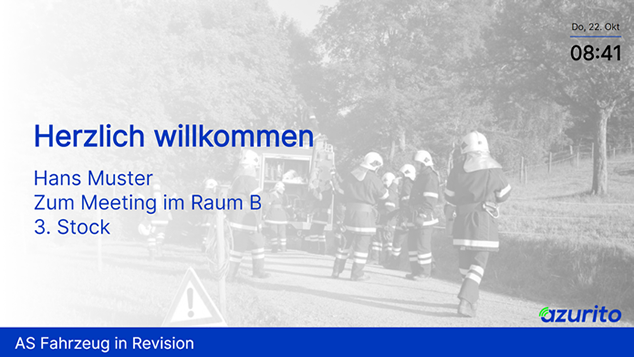 Screen Premium
More templates for internal communication
Playing the templates in a loop
Time-controlled display of information
Prioritization of selected information
The Azurito Cockpit
Edit all apps independently and centrally
A digital ecosystem needs to be cleverly controlled. That's why there's the Azurito Cockpit, where you're the boss of your apps.
Simply individualize solutions
Many of our modules and features are individually configurable. Design your own solution - clear and simple.
Add more modules and apps at any time
Build your digital system independently. Extensions are possible at any time. A step-by-step approach is usually the best way to digitize.
Make uncomplicated changes to the users
Manage users, roles and subscriptions independently. No team remains the same over time. You make adjustments mobile, fast and independently.
Use central knowledge database
New users will find valuable information in the integrated Know-how Center. There are answers, guides, and videos on how to use the apps.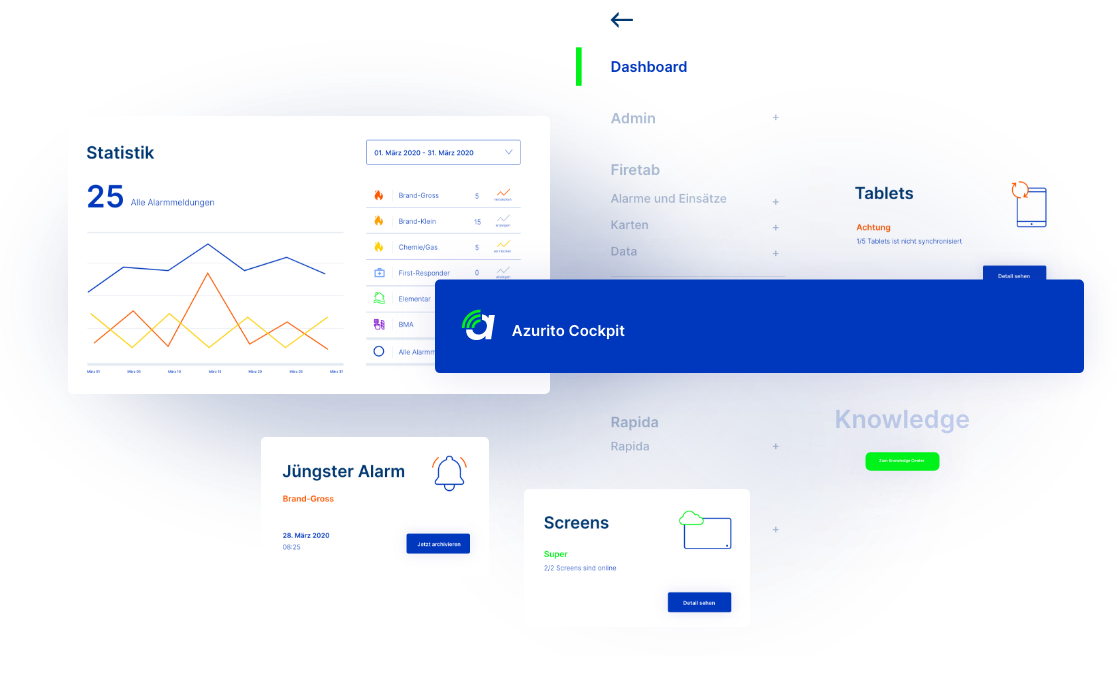 Pricing
In a flexible subscription system.
Something for everyone.
Transparent.
The software licenses are paid quarterly, half-yearly or annually. Against invoice or with credit card. We offer various packages. A subscription change is possible at any time. Start now with Firetab Screen!
Firetab Screen
Alert and inform professionally
You want a free one-hour product presentation and choose the day and time?